Our Pools Mainpage: www.suprnova.cc. Our Twitter: twitter.com/SuprnovaPools Be sure to follow us for updates and news !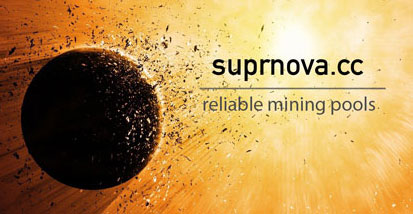 This is a
NGv2
Pool - you can use your Suprnova unified login here ! (All Suprnova Pools with this logo share the same login and worker information - no need to re-set everything !)
Suprnova's PDGCoin Pool // Algo: sha256 // LIVE !
stratum+tcp://pdg.suprnova.cc:7289 Nicehash: 7290
THIS POOL IS CLOSING SOON, PLEASE STOP MINING AND WITHDRAW YOUR REMAINING FUNDS !